No outfit is complete without the full set of traditional accessories.
To complete your outfit, we stock a wide range of Shirts, Ties, Shoes, Sporrans, Belts, Buckles, Kilt Hose, Flashes, Ghillie Brogues, Sgian Dubhs, Kilt Pins, Cufflinks and Pocket Watches.
Our sporrans are all handmade in the heart of Scotland. We carry a large stock of dress sporrans in a variety of pelts as well as semi dress and leather day sporrans. We are proud to offer a unique bespoke sporran making service instore. Choose your pelt, cantle, bells, chains and linings. It is also possible to engrave a special date or message on the leather back to create a truly special sporran.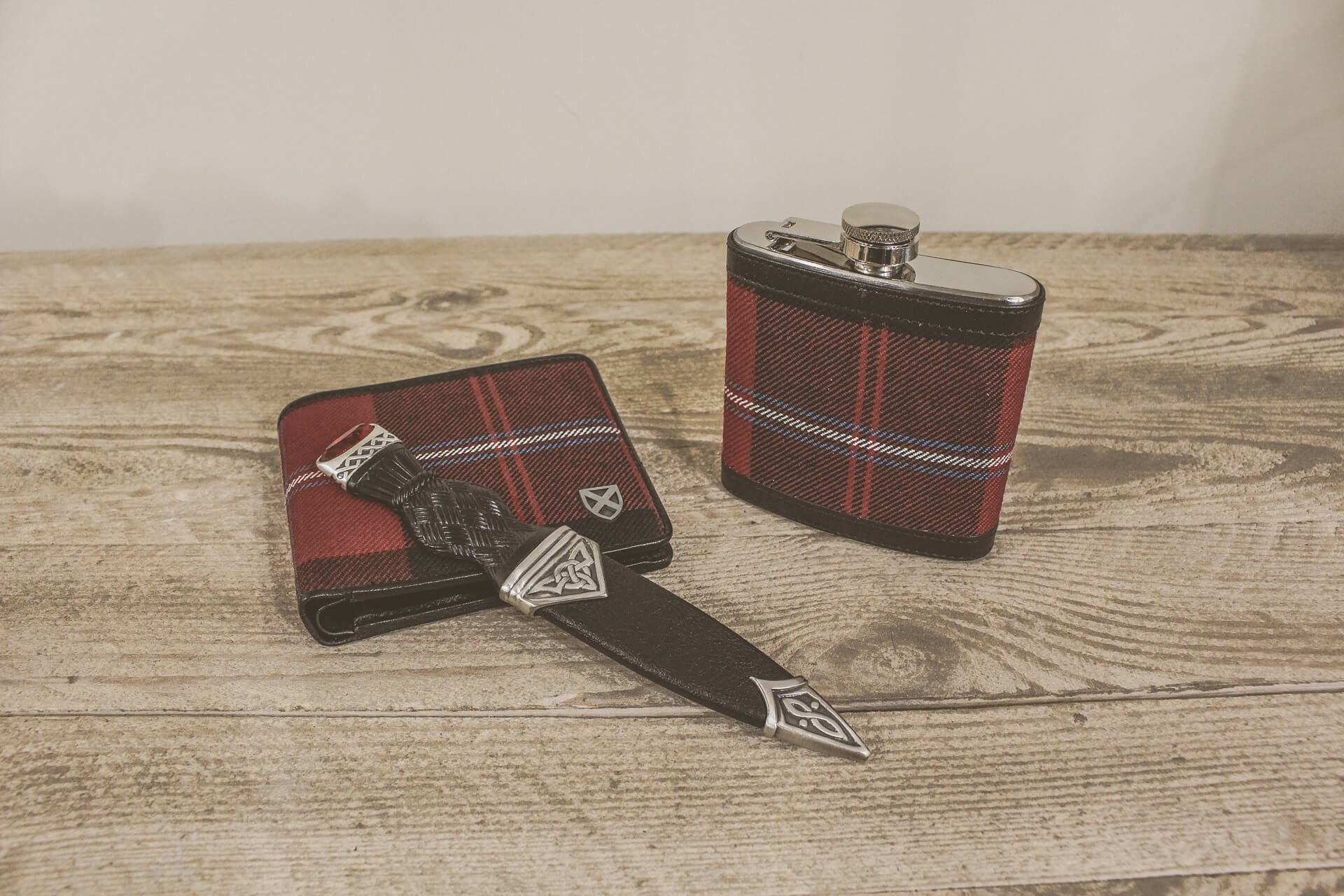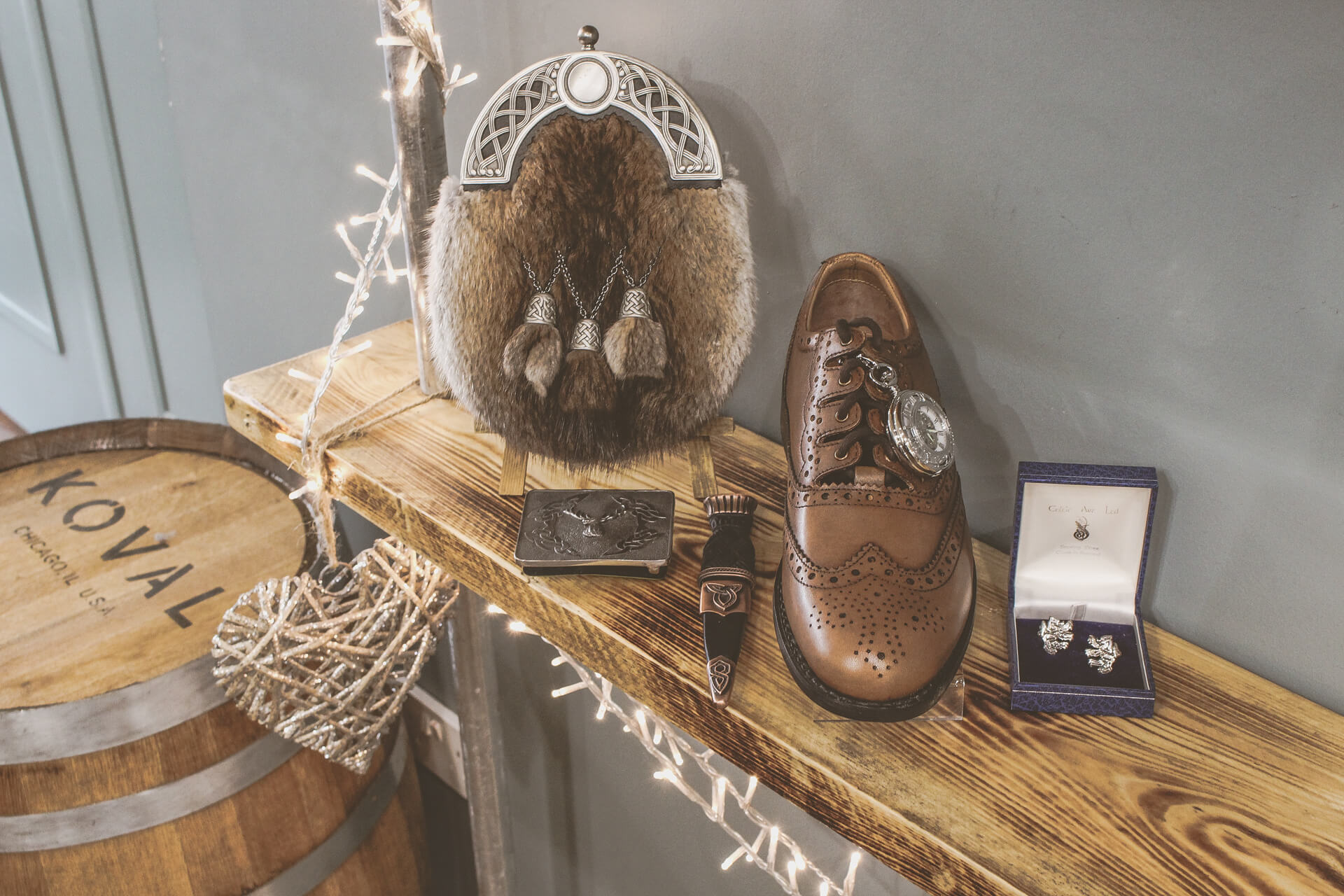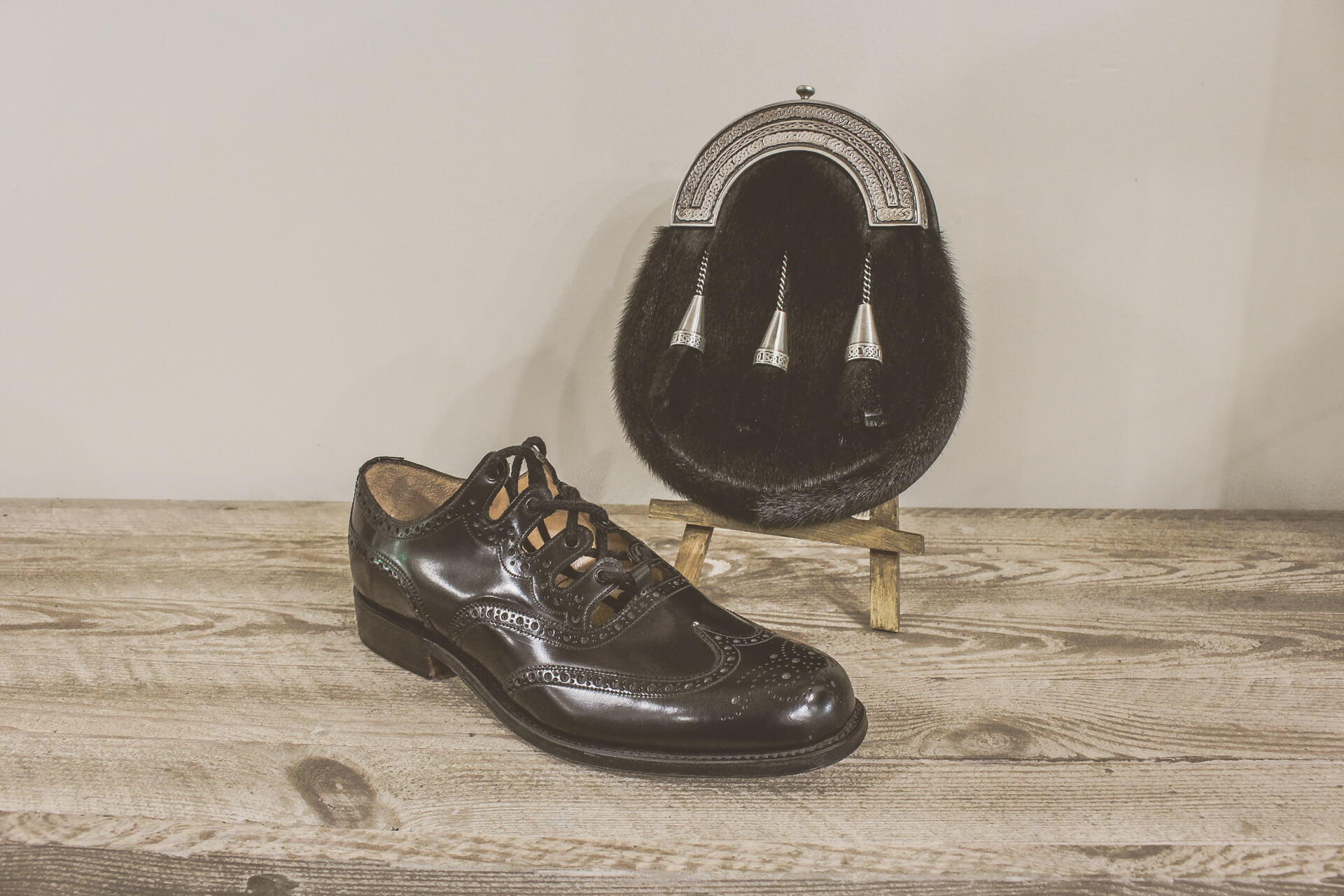 We stock Scottish gifts including tartan hipflasks, wallets and quaichs as well as prints and pictures of Scotland and it's beauty, wool throws and a range of wooden crafts.
Struggling to find the perfect gift? Why not purchase a gift voucher available for either the kilt shop or the coffee shop.
If you are lucky enough to have received a gift voucher for either of our shops and it expired whilst we were closed due to Coronavirus please don't worry all vouchers will be honoured.
Just score out the expiry date and write Corona.
Hopefully you'll get a chance to spend them soon
Address
177-179 North Deeside Road
Peterculter AB14 0UJ